Best BMW's of all-time
BMW is one of the most recognized automobile brands today, so we've accumulated a list of top 10 BMW's of all-time here.
The BMW brand really needs no introduction. It is easily one of the most recognizable automobiles today, and a vehicle that many aspire to owning. They've had a long and illustrious history dating back to 1916 in which BMW has produced some of the greatest vehicles and engines in existence. Today BMW continues to be one of the leading innovators in automobile and manufacturing technology.
Here then is my attempt at a top 10 list of best BMW's of all-time . Any suggestions or additions? Leave it in the comments.
10. 1955-1962 BMW Isetta
BMW took the Isetta (an Italian designed microcar) and reengineered it, adding its own one cylinder 247 cc motorcycle engine. With 161, 728 units sold it was the number one selling single cylinder car in the world. It was also the first production car to achieve a rating of 3 L/100 km. Not too shabby for the 50's.
Image Source: BMW Blog
9. 1936-1940 BMW 328
An instant classic, the "original" BMW 328 was produced from 1936-1940. It was highly successful at motorsports in its time with class wins at LeMans, The Mille Miglia, and The Alpine Rally.
Image source: BMW Blog
8. 1956-1959 BMW 507
The 507 is my pick for the most beautiful BMW of all time. Only 252 were made and it was a financial flop for BMW as it was exorbitantly expensive to produce. Still, its beauty attracted celebrities like Elvis who had two in his collection. Today the rarity and beauty of this car have put it out of reach for most of us "mere mortals" with examples fetching upwards of $2.4 million at auction.
7. 1933-1934 BMW 303
This pre-WWII BMW is significant as it was the first production BMW to be equipped with its now ubiquitous "straight" 6 engine. Also notable is the fact that this car marks the first example of the famous "kidney grill" that has adorned most every BMW since.
6. 1968-1975 BMW E9 (3.0 CS/CSL/Batmobile)
The one that keeps me up at night… This is a BMW I would love to own (one day). Part of Neue Klasse (New Class) introduced after the 50's to pull BMW out of its financial crisis. Very successful in Motorsports, especially the 3.0 CSL, this car was one of the first that established the BMW brand as a "sporty driver's car".
Image Source: Petrolicious
RELATED: 2015 BMW M4 Cabriolet Review
5. 2014- present BMW i8
The first modern BMW on this list so far. In fact modern is a bit of an understatement, "other-worldly" is more appropriate. This is a plug-in hybrid, but don't mistake this for your grandmother's kitchen appliance-like Toyota Prius. Endowed with a CFRP (carbon fiber-reinforced plastic) passenger cell and a lightweight aerodynamic body, this futuristic sports car can scoot to 100km/h in a mere 4.4 seconds and can run in full electric mode or a combination of both. Fuel economy is estimated at 8.3L/100km on the combined cycle. Not bad for something this potent.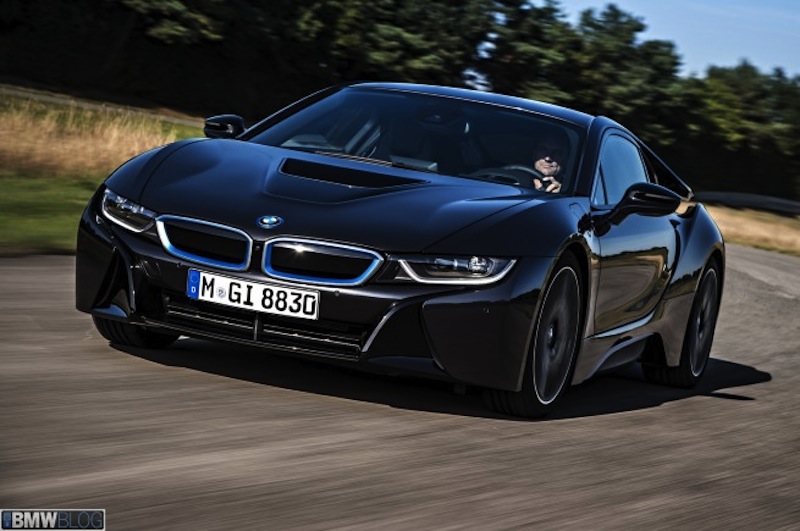 Image Source: BMW Blog
4. 1978- 1981 BMW M1
A very significant and striking BMW, the M1 was the first production car to sport the now famous "M" badge. Originally to be produced by Lamborghini, plagued by financial problems at the time, BMW took over production and finally produced the racing version of the M1 in 1979. Although the car was not successful in racing and production being ceased shortly after in 1980, it remains an engineering masterpiece, paving the way for many of the hyper cars of today.
Image Source: BMW Blog
3. 1986- Present BMW M5
Unlike the M1, the M5 was the M-divisions first foray into a sporting saloon car, and likely the birth of BMW M as we know it today. This "wolf in sheep's clothing" was a product to meet the demand of an automobile that could seat three in the back but had the performance to put most sports cars to shame. Indeed it was successful, as the hand-built first generation M5 was shortly thereafter named the fastest production car in the world.
2. 1975- Present BMW 3 Series/M3
The 3-series is the best-selling BMW of all time, and one that embodies perfectly the company's original vision of a true sports sedan.  A direct successor of the 2002, the BMW 3-Series has become the benchmark sedan by which all others are judged.  The 3-Series was named one of Car and Driver's 10 best 22 years in a row and the M3 variant has been a darling of the automotive press since its inception in 1985.  Almost my #1 pick, but that honour has to go to…
1. 1968- 1975 BMW 2002
The 2002, part of the 02 series of BMW it was the first of its generation to be sold in the U.S, and quite instantly put the BMW name on the map. The 2002 is famous for coining the phrase "sports sedan", and is the direct predecessor of the 3 series. This car more than anything else at the time, was a driver's car. Small, light and nimble, with an unflappable chassis, its driving dynamics would still be considered great today. If I could have anything on this list, this is the one.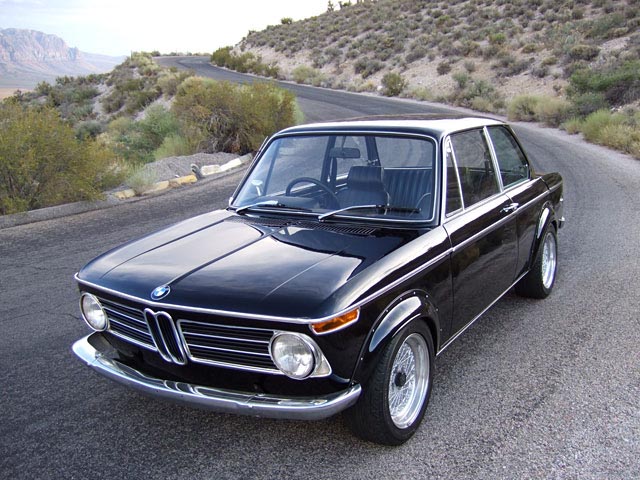 RELATED:  Top 10 Mercedes-Benz of all-time