5 Garage Tools Every Non-Mechanic Should Own
Every weekend mechanic needs more tools than an introductory toolset. Here's a list of 5 garage tools every non-mechanic needs to get the job done right.
Best automotive tools to get the job done right
You've most likely got the basics covered in your toolbox – wrenches, pliers and the odd-end nuts and bolts, but every weekend mechanic needs more than an introductory toolset if they want to kick their garage game in to high-gear. Here are 5 garage tools every home mechanic should own to take their weekend car game to the next level.
Cordless Power Drill
Many cordless power drills offer the same amount of power as their corded counterparts. The biggest advantage in owning a cordless power drill is its portability and ease of use. Plus, it eliminates any worrying around the tool getting tangled up in the work area or caught on other tools.
Ratchet Box Wrench
Save time and stress looking for other tools with an all-in-one tool like a ratchet wrench. Not only does it allow you to adjust and reposition automatically, the toggle features makes it easy to tighten and loosen as needed.
Air Compressor
Make any day full of automotive repairs easier with an air compressor. This handy (although rather large) machine powers any air tool as well as checks and sets your tire pressure in the convenience of your own garage. No gas station trip required.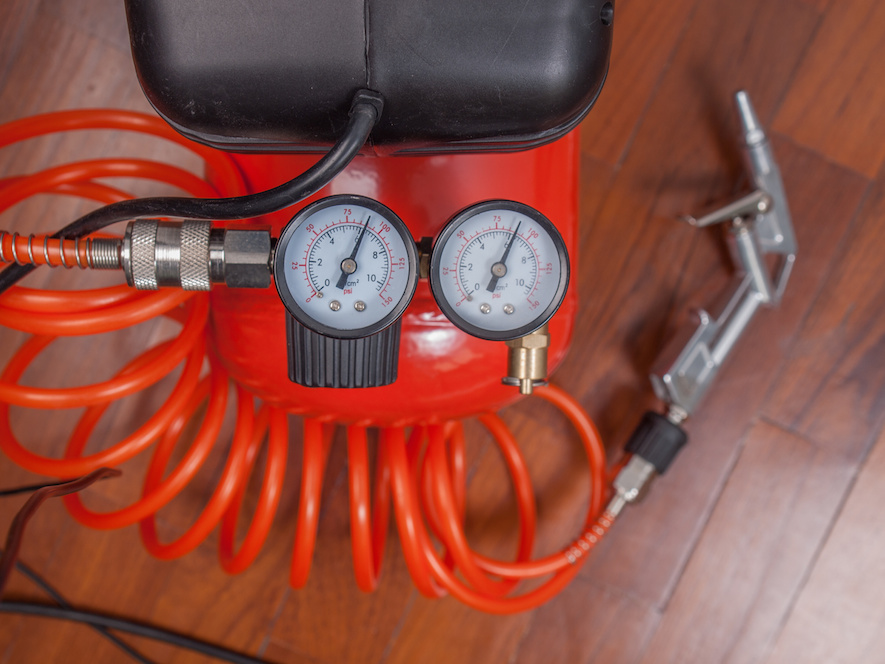 Voltmeter
Essential for diagnosing electrical issues on a car, motorcycle or truck, these portable meters are not just for routine check-ups and voltage measurement, but have the ability to perform an overall system analysis. Best of all, it will save you countless hours looking at every single wire when checking electrical components.
Adjustable Torque Wrench
Precision really counts when it comes to a torque wrench. Usually in the form of a socket wrench, this tool is ideal for removing and installing car lug and wheel bolts in an accurate fashion, and is designed to prevent over tightening of bolts.