The six best cars for moms
We salute the most unsung heroes of our families with a list of cars that will make mom's life either easier or more enjoyable.
This Mother's Day, we salute the most unsung heroes of our families with a list of cars that will make mom's life either easier or more enjoyable.
Mothers come from every walk of life, but the trait they all have in common is that they work far too hard. Anything that takes some of the load off will be welcomed with open arms. This Mother's Day, we salute the most unsung heroes of our families with a list of cars that will make mom's life either easier or more enjoyable, whatever her unique concerns and challenges may be.
RELATED: Top Ten Things To Consider Before Purchasing A Family Car
THE THREE-KIDS-UNDER-FIVE MOM
If your brood is expanding and you're desperate to avoid buying a massive vehicle to get them all around town, consider the Nissan Murano. It's affordable, quiet, drives well, and its rear seat is wide enough to fit three narrow-profile car seats side by side. Diono brand seats, for example, are designed for this exact purpose. Do note, though, that while all three of the Murano's second-row seat positions have rear tether anchors, the car seat in the middle will need to be secured with the seatbelt rather than with LATCH anchors. This is more of a convenience issue than a safety issue. The U.S. National Highway Traffic Safety Administration says that both methods, if used correctly, are equally safe.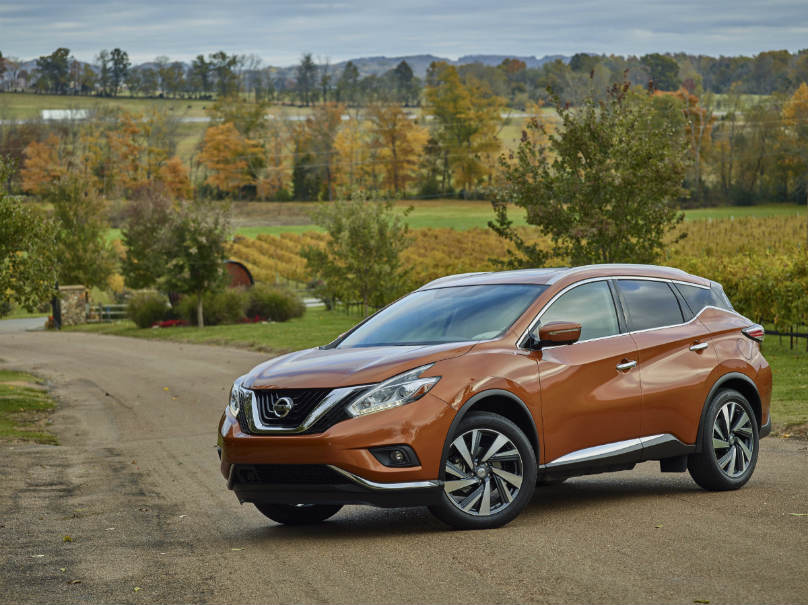 THE ENVIRONMENTALLY-CONSCIOUS MOM
If you care about what kind of planet we're leaving behind for our kids, you probably think the next vehicle you buy needs to have the word "hybrid" in its name. But the new Honda Civic sedan achieves an impressive combined Natural Resources Canada fuel rating of 6.7 L/100 km when equipped with the new and efficient 1.5-litre turbocharged engine. That motor comes paired with another fuel-saving feature, a continuously variable transmission. That means you can pour lightly at the pumps without sacrificing interior space for a battery or losing out on drive feel — the Civic is fun and agile to punt around, too. No wonder they're flying off the lots.
THE FASHION-CONSCIOUS MOM
Are you clinging to that Prada bag even though it's now stuffed to the brim with used tissues? SUVs are trendy, as are coupe body styles, so those moms who want to make the best impression at daycare pickup will love the new Mercedes-Benz GLC. Its sleek lines and premium materials will turn heads, and the interior is posh enough to let you forget for a moment that you're just heading home to more Dora the Explorer reruns. At a starting price of $44,950, looking great behind the wheel might not cost as much as you would think.
THE ADVENTUROUS MOM
If you're the sort of mom who wakes up on an average Saturday morning and declares, "right, let's all go to the beach/camping/on an adventure today" and has the car packed up within an hour, then we're kindred spirits. Let me tell you what my adventurer's ride of choice would be for its flexibility and go-anywhere attitude: the Subaru Outback. Part wagon, part off-roader, and all capable crossover with a stout suite of features that make it a great value. The Outback will have you out of the city and scoping out backcountry trails and campsites with ease in no time.
THE SOCCER MOM
Everyone knows that mom: the one who's constantly lugging her kid, three friends, and stinky bags full of gear to and from practice — and lunch, and victory ice cream. That mom will love the Toyota Highlander. Its spacious with a flexible cargo area and cleverly designed interior — there's even a centre console large enough for a handbag. It offers optimal customizability for even the most crowded kid-gear combinations. If you can hold out for the 2017 model due this fall, you'll benefit from performance updates such as a new direct-injected 3.5-litre V6 engine, available start-stop system and a new suite of safety features equipped as standard.
THE PERFORMANCE-ORIENTED MOM
Some moms never let go of their love for indulging a solid dose of right foot. (I know a little bit about what that's like.) Sure, the Ford Mustang's two-door coupe shape might make it seem impractical for family life, but consider this: if you buy the convertible, you can just drop the top and lift the little darlings over the side and into their car seats. Your envious neighbours will wonder how you live with the hassle, but you'll know the truth. And you'll be the undisputed coolest mom on the block.
Follow Wheels.ca on
Facebook
Instagram