7 Canadian Art Galleries to visit in 2016
These destinations are an ideal weekend road trip adventure. Check their websites for specific details, location, and driving directions.
Our Canadian winters can get quite cold and as much fun as skiing, skating and snowboarding can be, sometimes a warm indoor activity is preferable. Art Galleries are an extremely enriching experience and are a great way to teach children about all the talented artists from around the world and those in our own country. They are educational, inspiring and a fun event for parents to teach their children about art and creativity. The galleries on this list inspire children to create their own works of art by kid friendly tours, hands on learning, and fun family workshops. These destinations are an ideal weekend road trip adventure. Check their websites for specific details, location, and driving directions.
Where: Toronto
The Art Gallery of Ontario is located right downtown and there are plenty of places to park your car. It is home to more than 90,000 works of art and is one of the most distinguished galleries in North America. Some of the collections include; Prints and drawings, Photography, European, The Thomson Collection, African and Oceanic, and Canadian – which features historical Canadian art with a prominent focus on Toronto. A unique exhibition you may want to check out is called Colour Xerography. The AGO has a special kids gallery, which is a space specifically created for families to learn about art and encourage their children's creativity. Until November 16th families can enjoy Pets and Me: Explore, Imagine, Create. This exhibit features kids and pets from the past and there are pet inspired costumes, props, books about pets, and a drawing station where kids can create a masterpiece based on their own furry friends.
Where: Montreal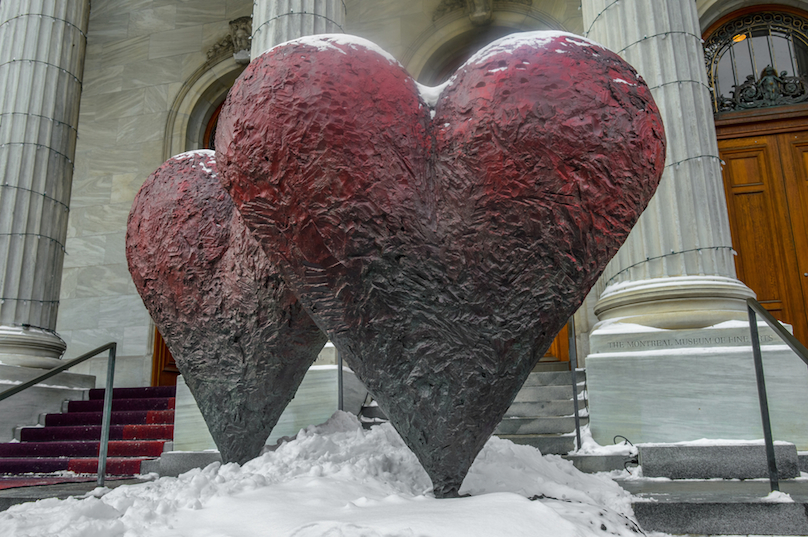 This historical gallery dates back to 1860 and was led by a group of Montreal art collectors and patrons. There are now over 41,000 original works of art and the institution encourages educational, cultural and community programs. The collections include Quebec and Canadian Art, Photography, Graphic Arts, Sculpture Garden, and Archaeology and World Cultures. Some of their current exhibitions are Colours of Jazz, and Drawing in the Name of Freedom – a touching tribute to the "freedom of expression in the service of peace" in the form of a huge banner in the promenade. There are family weekends with many exciting themes coming up such as Let It Snow; 1, 2, 3 Explore!, Films for Young Audiences, and movement workshops. Their thematic workshops encourage families to create art together on specific themes such as making a music box.
Where: Halifax
The Art Gallery of Nova Scotia is the biggest art museum in Atlantic Canada. Their history dates back to 1908 and they have now grown to become a facility whose mandate is to bring Nova Scotians and visitors together with both historic and modern art. They also believe in introducing art across the country and with other nations and cultures. The gallery currently has over 17,000 works in their permanent collections. There are many exciting and original exhibitions such as Autism Arts, which runs until February 8th and profiles the work of autistic artists from their Saturday art classes. Also check out Buoys and Gulls, an exhibit that profiles the imagery of the ocean and shores. There are programs that cater directly to children and families such as Family Sunday that runs once a month. Children can participate in art projects and studio activities based on a specific exhibition or theme – it's fun for the whole family and drop-in runs from 1- 4pm.
Where: Vancouver
The Vancouver Art Gallery has an impressive collection of over 10,000 works of art and grows bigger each year. Their collection ranges from art created in British Columbia in the 19th century to modern work by local Vancouver artists. Painter Emily Carr's brilliant works of art can be found in the gallery, as they have her most significant pieces. The Gallery is great for children as they offer weekly Family Programs for kids 12 and under on Sundays. There are kid-focused tours called Art Tracks that are led by artists themselves and offer kids on the tour perspectives they can relate to. There are even hands-on workshops and art making activities for kids to participate in – or for grown-ups that simply can't resist the fun activities.
Where: Winnipeg
The WAG, as it's called, was established in 1912 and became the first civic art gallery in Canada. Today, after going through so many changes and renovations over the years, their mission is to help people see and experience more through art. They truly pride themselves on unique and innovative original programming. They want to engage people of all ages and focus this task through five pillars: art, learning, community, place, and resources. There are lots of family programs to choose from this year such as Family Sunday, mini tours, and activity booklets to keep the little ones occupied while you browse through unique exhibits such as Inuit Art, Tom Thomson and the Group of Seven, and Olympus: The Greco-Roman Collections of Berlin. If you have older kids they may also find this quite interesting.
Confederation Centre of the Arts
Where: Charlottetown
Aside from Charlottetown, Prince Edward Island, being home to everything related to Anne of Green Gables, it's also home to the Confederation Centre of the Arts. This institution believes in embracing the arts and inspiring all Canadians. They are one of the leading cultural centers in our country. They have many exciting upcoming exhibitions and several current ones that you may want to see before they are gone. There are plenty of Kids Programs to choose from such as classes, activities, and arts education programs that encourage kids to be creative through drawing, sculpting, acting and singing.
RELATED: 8 Inspiring Museums across Canada
Where: Ottawa
The National Gallery of Canada, located right on Sussex Drive, boasts the following collections; Canadian, Indigenous, International, Asian, Sculpture, Photography and more.
The gallery has many Family Sundays for kids up to age 12. Their theme this season is exploring the world through dance, acting and mystery and they will be hosting some truly unique events in 2016. There is also a self guided tour specifically for the teenager in your family that wants some alone time while touring the gallery. The National Gallery of Canada is home to about 65,000 unique works of art.   They are respected around the world as a premier art institute and are known for engaging people of all ages and artistic knowledge. If your family hasn't experienced these art galleries previously it's time to consider a road trip to Ottawa to make this gallery your first art adventure! May the creative forces be with you!
Do you have a favourite art gallery that's fun and educational for families in your hometown? Please share your experience in the comments!